Advertising on Facebook is a great way to increase brand awareness, get more leads, and convert visitors into customers. Not to mention, it's profitable.
Key Point
I Use Facebook Business Manager to manage Facebook ads for clients, I don't use my personal ad account
Ad Costs are charged directly to the client, not my credit card
I apply some automation tools to save enormous time on routine ad management
Am prepared for ad creatives much earlier than I need them
Automate as much reporting as possible, and send weekly reports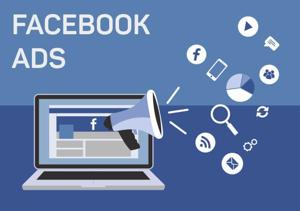 Facebook has a tool called Business Manager that lets people invite guests to access and manage their Facebook Page and ad accounts, all while keeping billing information and other sensitive data separate and secure.
If I am the one managing Facebook ads for YOU, I would request from YOU to be invited to YOUR Business Manager as an advertiser.
If YOU don't have Business Manager set up yet,  set up he Business Manager (free) before I can do any ad management services for YOU.
Once YOU have set up Business Manager, YOU can assign people a variety of user roles including admin roles for accessing billing information, managing accounts, making changes to assets, and inviting others to the Business Manager.
I do NOT need access to things I don't need. I will ONLY ask for employee access and then the appropriate access levels for the Facebook Page and ad account I will be working on.
How to set up Business Manager-Client need to do this as they are the Owners of the FB Page or Account

First, of course you need a personal Facebook account to start, then the process is simple: Go to the Facebook Business Manager page and click the Create Account button, then you must enter the name of your business and email address.

Then you will need to add an ad account to your Business Manager. Once the ad account is added, it's permanently moved to Business Manager.

To add a new ad account, you need to head to Business Settings in Business Manager, click on Accounts, and then click on Add Accounts. You should see a dropdown menu with three options, one of which being to add a new account. Then proceed to complete the process.

To add people to your Business Manager, you need to go to Business Settings, click Add People, and type the email address of the person you want to invite. Lastly, you will have to click Next and select the role you want to assign. Remember you also have to give access to the appropriate Facebook Page and ad account.
How automation can help with the managing Facebook ads
There's a better way to manage Facebook ads for clients than checking their ad account every 30 minutes or putting in late nights making adjustments to get clients the best results. Instead, we can take advantage of Facebook's automated rules which can automate basic tasks like pausing and starting campaigns at certain times of the day and week or turn off unprofitable ads before they waste too much budget.
Reporting
Reporting is a vital component of building trust with clients, but it can also be a huge time sink. I recommend automating reporting as much as possible and sending them to clients weekly.
If you need Facebook ad reports fast, look no further than the built-in Facebook ads reporting tools inside Ads Manager called "Ads Reporting."
With Ads Reporting, you can make pivot tables, trend charts, or bar charts, to analyze ad account, campaign, ad set, and ad performance across a variety of metrics.
The report most often used is the trend report. You'll be able to choose up to ten breakdowns (lines) and up to two metrics (charts) per report.
There are of course other Facebook Ads reporting tools out there, some commercial, some free.
In your Facebook Ad Reports, you should at least have report on the following:
Reach (how many people saw your ads?)
Impressions (how many times did people see your ads?)
Frequency (how many times did people see the same ad?)
Link clicks (how many times did people click through on your ads?)
Conversions (how many conversions were generated?)
Revenue (how much revenue was generated?)
Cost-per-reach, cost-per-click, cost-per-conversion
ROAS (how much was the return on ad spend?)