WordPress booking system for vacation rentals
If you already have a WordPress website for vacation rentals but can't make online reservations for your property, implement the Lodgify WordPress booking widget to accept direct bookings and credit card payments on your website today.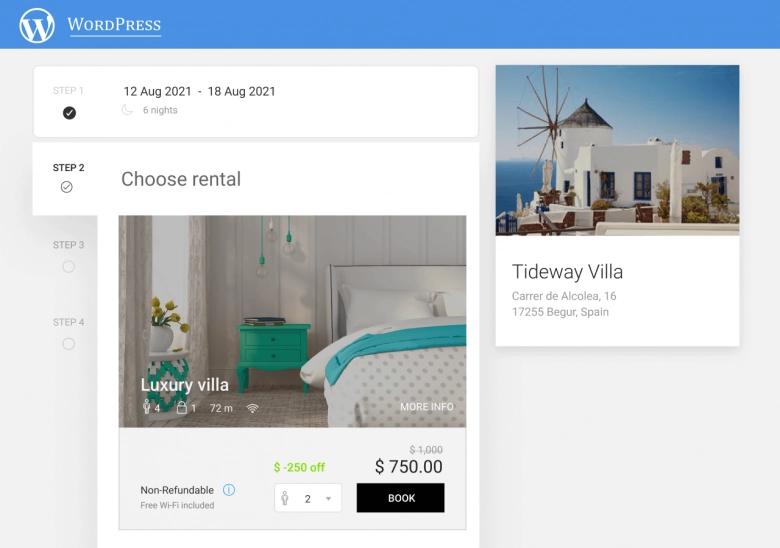 Turn your WordPress site into a booking engine.
Embed the Lodgify booking widget into your vacation rental WordPress theme and allow visitors to instantly check the price and availability of your property. Guests can book their stay directly on your website using the WordPress booking widget and easily pay with credit card. This WordPress booking system uses HTTPS and SSL encryption to ensure your guests' sensitive data is transferred securely. Offer the best price and secure reservations when travelers book directly on your WordPress vacation rental website.
Optimized for property managers
If you offer multiple properties on your property management WordPress theme, the WordPress booking calendar will turn your website into a fully functional booking portal for multiple properties.
The WordPress booking widget includes a search box, a search results page with map view, and a listing page for each of your properties with a user-friendly "Book Now" button. In addition, you can manage all your property data and bookings through the Lodgify PMS – the booking system even supports different room types.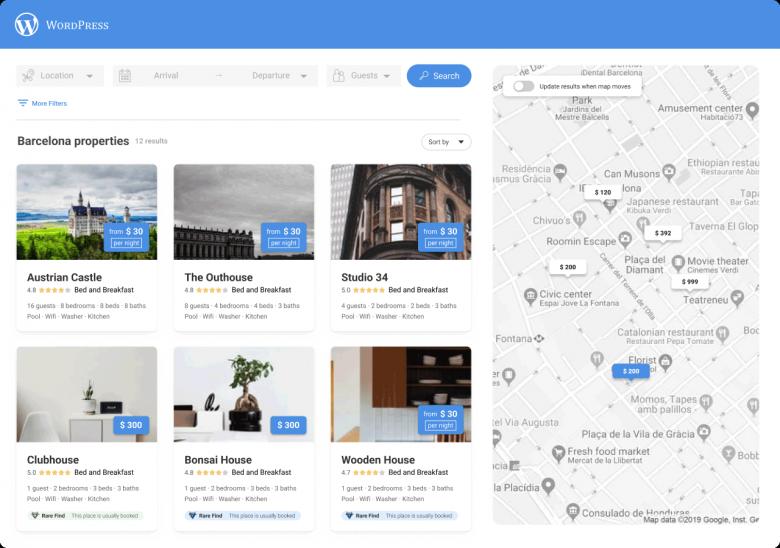 Easy to embed
Lodgify generates an embeddable code that you can simply copy and paste into your WordPress vacation rental site. You have full control over the WordPress booking feature and its design and handling. You can customize the colors according to your Lodgify settings to integrate the design seamlessly with your existing website.
More than just a booking widget
With Lodgify, you can effortlessly manage all your reservations from one place. Enjoy a centralized calendar and inbox, as well as straightforward management of your rates and policies through our back office.
For owners who also advertise on external websites, Lodgify is also an ideal solution for syncing multiple calendars and booking data. Our comprehensive channel manager integrations with major portals like Airbnb and Booking.com help increase occupancy and rental profits over time.
Contact me for your special individual requirements, be it for 1 or multiple Villas to let. There is Solution for everybody.