SEO (Search Engine Optimization for you LOCAL Area) is the process of optimizing your website and online profiles so that you are easily found on search engines such as Google.
If you have a Cleaning Company you will most likely work locally within a certain Radius of your Base and want to be found locally. Nobody is going to employ a Cleaning Company hundreds of kilometers away!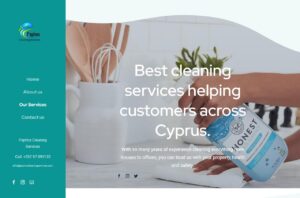 When most people are looking for a service, they search online using phrases such as "villa cleaning company Protaras" or "house cleaner near me". These phrases are called keywords. SEO will help you appear for the keywords that matter to your business.
SEO is a free technique to achieve online visibility. The first few results on a Search Engine Results Page (SERP) are actually paid ads. With SEO, you are aiming to be the first organic result that shows after the ads. Generally, the higher up on the results page you are, the more likely people are going to click on your website or profile!
Local SEO is the same process, only with a focus on keywords that include the towns and cities that you want to work in (eg "Villa Cleaner Protaras").
It also works based on where the searcher is, so even if they don't use the town name in the keyword, they will see local results. The idea is that if 2 people Googled the same phrase e.g. "villa cleaner" but were sat in different parts of the country they will see different Google results; different local businesses.
In this article, you will see how you can use local SEO to compete for customers looking for cleaning services in YOUR area.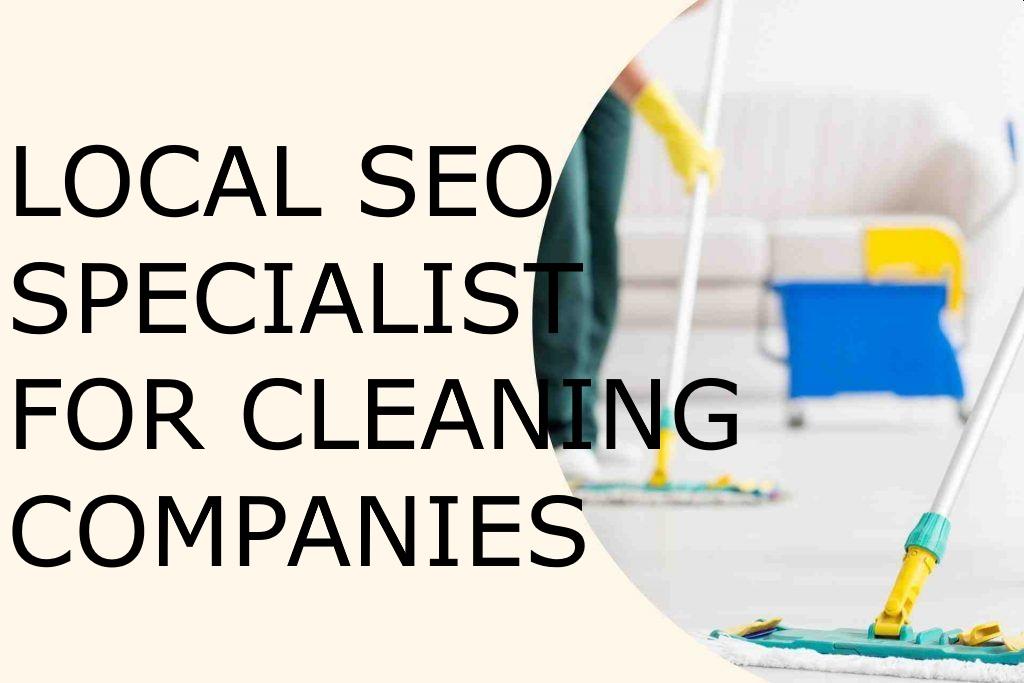 Easy Local SEO Marketing for your Cleaning Business
Google decides where to put your website on the results page by measuring it against a set of criteria, as follows:
Proximity: How close is your business to the searcher?
Relevance: How relevant to the search query are your products and services?
Prominence: What do other consumers say about your products and services?
With these in mind, here are our three top tips to start getting in front of your customers.
1. Get your keywords into your reviews
Google also checks your online reputation before deciding on your ranking. They want to show their users good quality results, so the more 5 star reviews you have, the better.
One way to make use of this for your Local SEO is to get your keywords into your reviews. This might sound a bit unnatural at first but, as you don't write your own reviews, you will have to rely on your customers. It's easier than it sounds, though. When you ask for reviews, simply add in a quick one-liner:
We would love to hear your feedback. If you do leave us a review, please mention the service you used and the town you are based in – this really helps our business.
You can also use them in your reply to the review. Get your keywords in there, too:
Thanks Susan! So glad your villa clean went well today. It was great to visit you in Ayia Thekla last week.
So, Google will see that are trusted and local to the searcher.
2. Plug local businesses for valuable backlinks
A great way to do improve your ranking is by getting backlinks (when another site links to your website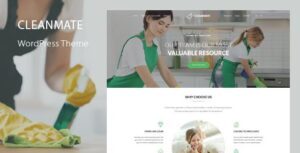 address) from local, authoritative websites. This proves to Google that you are in the local area and are a trusted source of information.
TIP: Use Local or National Directories such as YELLOW PAGES to list your Business. Most Listings are free, some are paid.
Another great way to get other sites to link to yours is by flattery. So, why not create a blog post entitled "10 Best Things to do in [insert town]". Compile a list, linking to 10 fantastic local shops, activity centres, museums, local events etc.
Then, here's the important part, contact all 10 places listed and tell them that they have been included in your blog. Encourage them to share it on their website and social platforms with a link back to your site.
Most will be flattered that you included them in your round up and will, of course, oblige…and hey presto you have got 10 backlinks helping towards your local SEO.
3. Create a landing page for your most important locations.
It's likely that you operate in more than one location. Your Business might be Paralimni based but also work in Protaras, Ayia Napa and other areas not too far from you. To make sure customers searching in neighbouring areas find you, set up a landing page for each town keyword (eg. one for "Villa Cleaning Protaras", one for "Office Cleaning Larnaka") This makes it crystal-clear to Google who we are relevant to.
Create a list of the most important towns to your business and create pages (not blogs!) for them. Make sure you include the keyword throughout the copy too. We know this works and have seen brilliant results from these pages for both our own business and clients.
Conclusions
SEO is a huge topic, but these tips cover some of the fundamentals that will easily and cheaply bring your business results. If you are looking to make a bigger impact with your SEO, it could be time to consider hiring an expert.
Cleaning Companies Website Design
If you do NOT already have as Website for your Local Cleaning Company, here are some excellent Resources and Layout Ideas, which I can create for you.
Some Examples or send me a Link to a Cleaning Company Website YOU like the Look of
I can design, Host and apply LOCAL SEO.
[foogallery id="18733″]
Some LOCAL Cleaning Companies (in MY Area)
Perfect Cleaning Protaras
Zannettos Koumasi Professional Cleaning Services
If you know of others or want your Cleaning Company included in this List please email me the Details