Your input is important to us. Please provide your valuable feedback.If you add the link to your OWN website it will also be beneficial for you as a Link Back :). Here are some testimonials from our clients:

Great Service
Mandfred offers great services.Immediate respond when i think of web design services he is Nº 1 thanks once again
Herman
Amazing
Manfred is amazing in what he is doing! check my website out and you will understand how great he is!
Aquanaut Scuba Green Bay Protaras
Theo
After a great recommendation no looking back!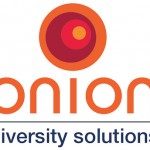 I was recommended by a colleague to use Manfred for my own website. Since then he has created five websites all to the very highest standard. Dealing with Manfred is an absolute pleasure and any changes are development that needs to be done is always completed quickly, creatively, professionally and competently. Very happy to recommend his services to.
Marc Spendlove
Onion Diversity
For my Aftercare Business
Manfred has created a wonderful website for our nursery school he was at all time ready to help nothing was any trouble for him.
Manfred is professional and hard working he help me when I got stuck which was often as I am no expert when it come to computers he guided me all the way
thanks to him our business is now available for all to see . I Would recommend Manfred to all my friends great job Manfred thanks again
Joyce
Very happy!
I have had a website for a number of years but never put much effort into it. I was referred to Manfred via email and have not looked back. The manner in which my website has been upgraded and updated has been beyond amazing. The turn around time and amount of effort that has been put into my website is truly remarkable and I cannot recommend Manfred enough.
Debbie Montague
Etc Events
Comfy Sofa
My experience with Manfred has been a pleasure from start to finish. I never have to wait for a response from him. I love my website, Manfred put the website together under huge pressure from me and I will never go anywhere else. His after sales service is brilliant!!!
Kirsten van Bochove
Comfy Sofa
Love my new Website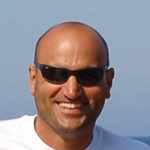 Manfred helped us to change from our old Website (which was Flash Based and did not receive many Hits) to a New One build with the Joomla Content Management System. We get many more Inquiries now as the website is much easier found on the Search Engines. Well done.
Marios Zefkas
Professional
An extremely professional service. Manfred is easy to communicate with and exceptionally helpful. His help and links are a great added bonus to the website design.
We would highly recommend his services.
Gareth Porter
PH Bouncecastles
Bloemfontein Guesthouse Website
Yes. Manfred goes indeed the extra mile, his services and response is quick and sufficient, the price are good and the quality even better. Well done, i wish you good luck where ever you are for your business.
Sepp Roth
Happy Happy
Love my website designed by manfred, he is a star, great site, easy to use and fantastic service!
thanks manfred!
Melina
Quick Site Updates
I found ManfredK WebDesign excellent at implementing changes to the scope and design of our website. Updates to the site are completed quickly and I always received prompt knowledgeable and in depth advice. I have received numerous compliments on my site. I would happily recommend ManfredK to anyone considering setting up a website.
Chanel Miller @ sapphiredawn.co.uk
Chanel Miller
Fegaraki
I met a lot of web designers but Manfred is the special one. It focuses and tries to fulfill all your website needs. He managed to do all my requests about my new website even more than my expectations. All my email requests were replied on the same day. To say about his prizes ???? HE GIVES THE BEST QUOTES!!!
DEFINITELY RECCOMENDED !!!!!!!!!!!
Thanks Manfred. Continue the good work !
Christos
Christos
Fegaraki
Fast and Efficient
Manfred is fast and efficient, I have been struggling now for 4 months to get my website the way I want it! I just got fed up with slow service and begging to change or correct things!! …… Started asking around for another designer……and I heard from a friend in Nigeria about Manfred, I contacted him and he immediately gave me advise and told me how to make my site a commercial site, which we are busy with now!
Thank you so much for fast, efficient and well priced service! I will promote and recommend you!
Lauricia Bothma
Aimez Vouz
Excellent and fast service
We contacted Manfred with an urgent request for assistance. He responded immediately and gave us a number of options. He had a site up and running for us virtually straight away and his response to any requests for changes/additions are very fast and efficient and he regularly gives advice to help raise the sites profile. All at a very reasonable price. We have no hesitation in recommending Manfred's services.
Lea Vidler
Fantastic Service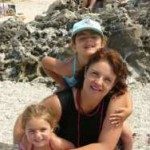 I have not looked back and have had great after sale service from Manfred!
Janine van Loggerenberg
The Letterlady
Fast Service
We first contacted Manfred when we had problem with our previous site , he offered his services worked weekends and went out of his way to assist us with the issue we had.
Since then we put together a new site which was done fast and efficiently and at a reasonable price .
He is quick to respond to problems or questions we would highly recommend him to anyone.
Chris
My Sports Import Website
Manfred – absolute awesome service very very happy!!!
Conrad
Venture Sports Import
Add Your Review Here