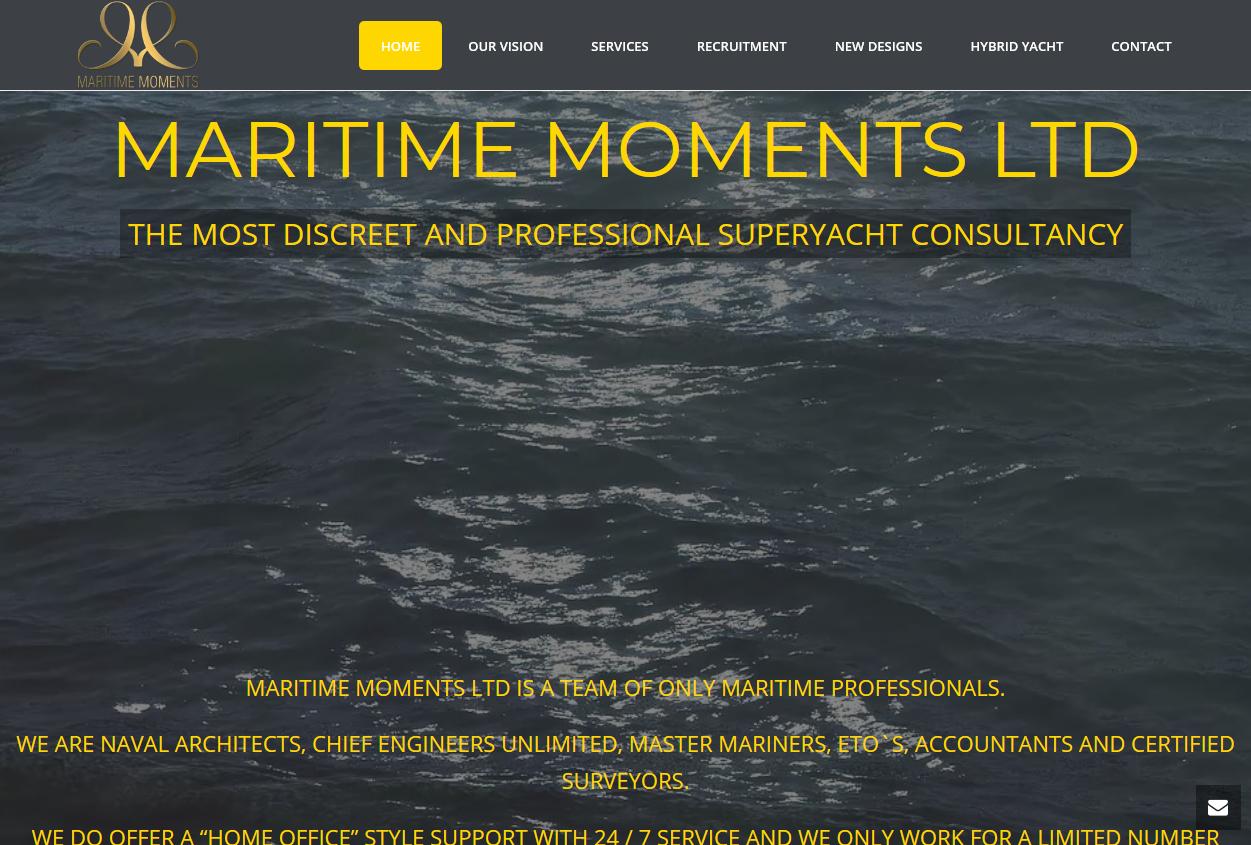 Maritime Moments
The most discreet and professional Superyacht Consuntancy.
Maritime Moments Ltd is a Team of ONLY Maritime Professionals. We are Naval Architects, Chief Engineers Unlimited, Master Mariners, ETO's, Accountants and Certified Surveyors.
We offer a "Home Office" Style Support with 24/7 Service and we only work for a limited Number of Clients.
BECAUSE WE ONLY WORK FOR A LIMITED NUMBER OF CLIENTS, OUR CLIENTS ARE NOT JUST NUMBERS FOR US!