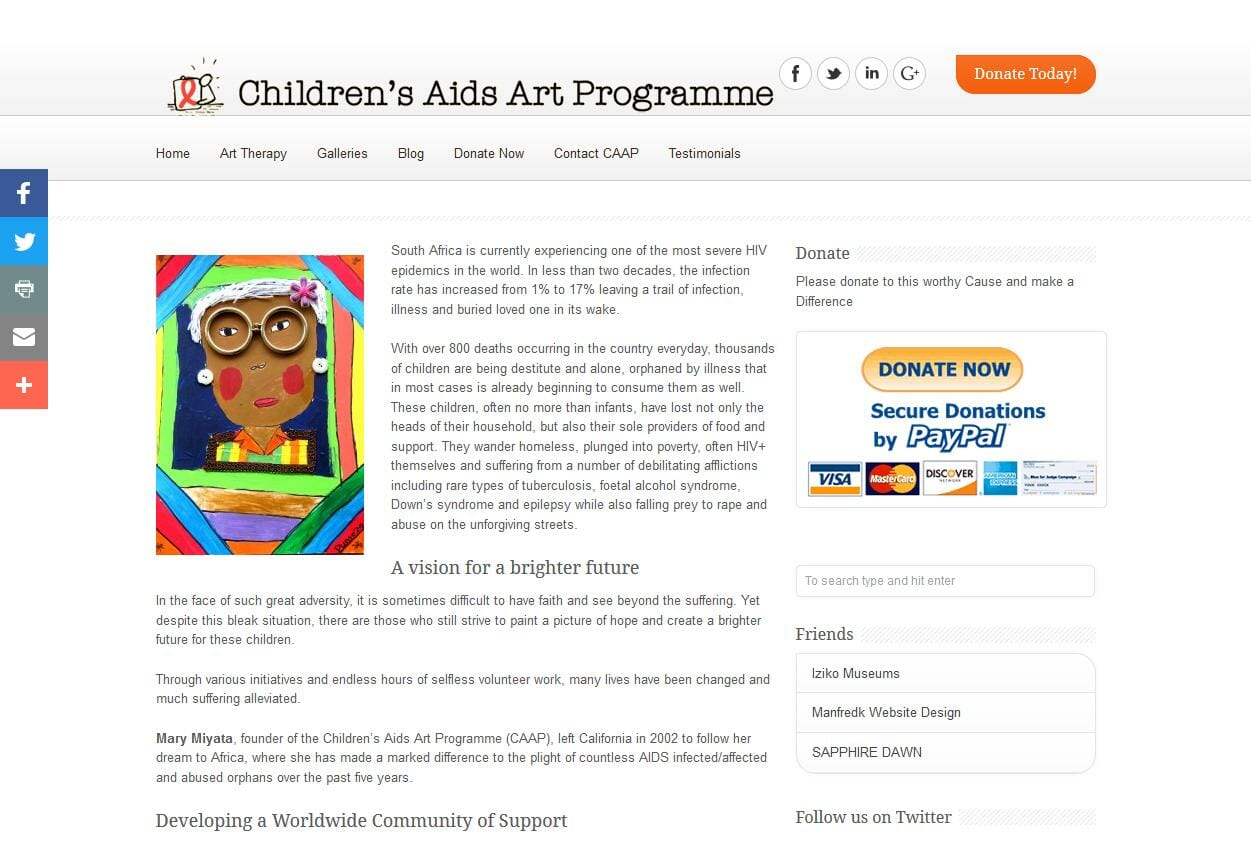 Childrens Aids Art Programme
Through various initiatives and endless hours of selfless volunteer work, many lives have been changed and much suffering alleviated.
South Africa is currently experiencing one of the most severe HIV epidemics in the world. In less than two decades, the infection rate has increased from 1% to 17% leaving a trail of infection, illness and buried loved one in its wake.