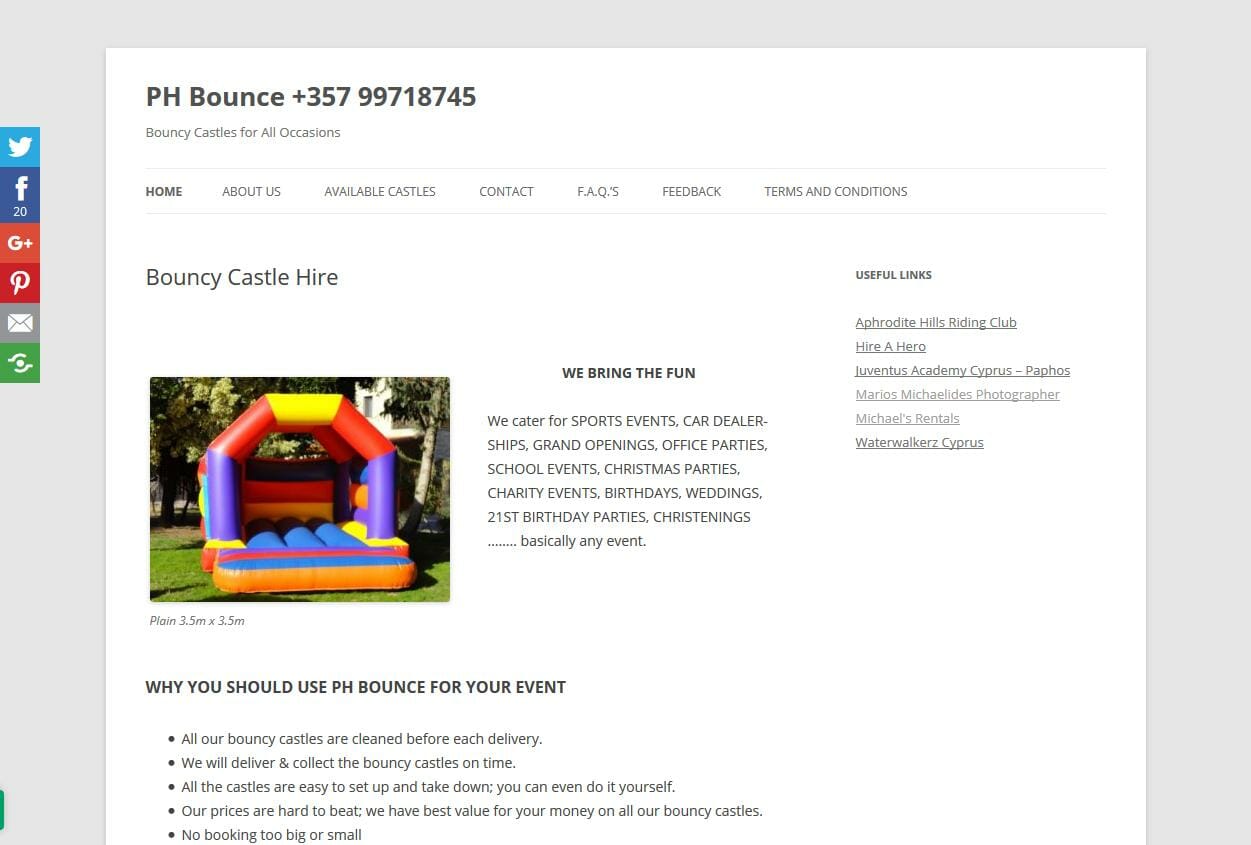 PH Bounce Castles
We will set up the bouncy castle indoors, should the venue be suitable, or outdoors on a suitable surface. With the equipment hire we provide mats as required.
We have been hiring bouncy castles out for 15 years in the UK and Germany and have now set up in Cyprus.
We are able to provide a professional service and supply to you high quality, clean, well maintained castles.