Using various free or commercial Plugins and Updates I can create your Online Restaurant Menu so that your potential Customers can view what your Restaurant has on Offer!
For a NO OBLIGATION QUOTE please contact me.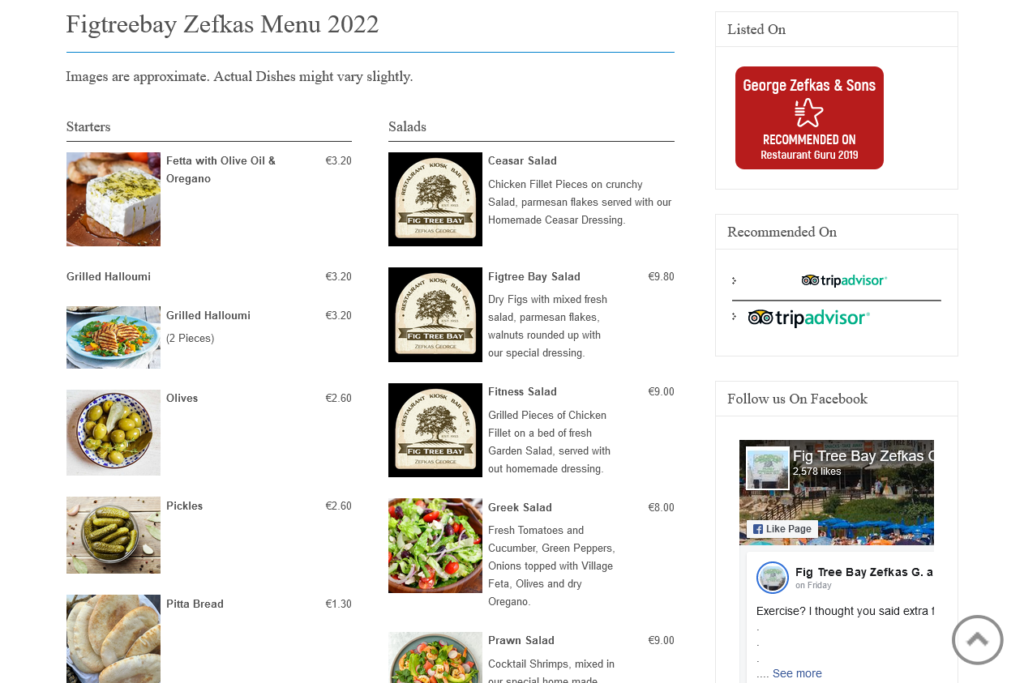 In Conclusion of The Best Restaurant Menu Plugin
As a restaurant owner you can use these plugins to make your menus more attractive and user-friendly. With these plugins I can create and design such a menu that users can view your menu online (optional with a single click ordering facility), which is great for restaurant business owners that want to simplify their online restaurant business process.
There are many plugins available on the market, but it is not always easy knowing what plugin will best suit your needs. If you need some Advice please contact me.
Potential restaurant guests often want to see the menu before they arrive.
Your online menu shouldn't be just a photo of your paper menu. It should be presented as a web page in a style that is consistent with your website's theme. Reading a web page is much more convenient than having to download a .pdf document, especially on mobile devices.
Another point to remember is that you cannot change the prices or text easily on a downloadable .pdf, but you CAN change prices and texts on a Website's Post or Page.
In addition, with a menu in HTML, you can have search engines index it. So it's always a good idea to enrich the menu with keywords — people often browse for specific dishes.
However, you still can have a PDF as an additional option. For example, it could be convenient for someone planning a banquet at your restaurant.
Your online menu needs to be clear and understandable — with dish ingredients, photos, and prices. It is also important to make the menu and its images optimized for people with disabilities. Web accessibility, ADA compliance, and other issues are on the rise today.
For a NO OBLIGATION QUOTE please contact me.