Reach millions of engaged shoppers across Google with free product listings and ads. Built in partnership with Google.
Be seen and get discovered by more shoppers.
This is a free WooCommerce Extension-you need to have WooCommerce installed already
Google Listings & Ads makes it simple to showcase your products to shoppers across Google. Whether you're brand new to digital advertising or a marketing expert, you can expand your reach and grow your business, for free and with ads.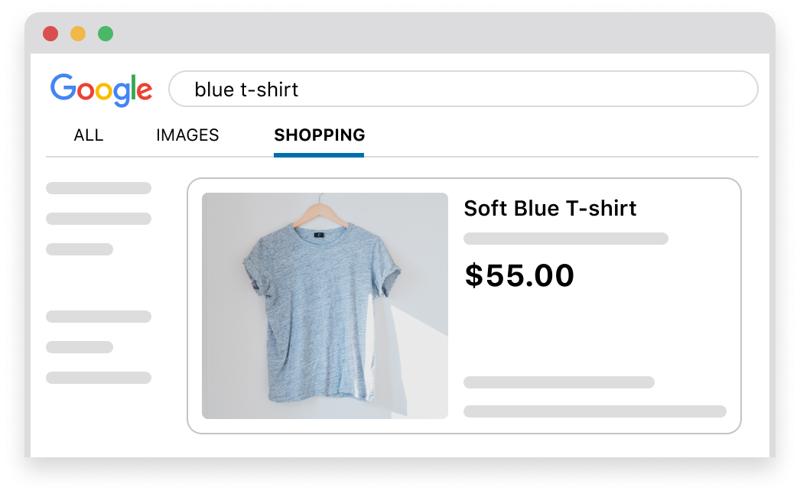 Sync your accounts to simplify your advertising efforts
With a few simple steps, you can streamline your marketing efforts and gain greater insight into shopper behavior.
Manage more right inside your dashboard when you connect your accounts:
Sync your store catalog with Google Merchant Center1
Promote your products through paid ads by launching product-based Performance Max campaigns right through your WooCommerce dashboard
Easily list your products on Google with free listings
Gain insights on your listings and campaign performance: view impressions, clicks, sales and conversion by product and campaign on your ad campaigns

Create a new Merchant Center account or link an existing one to connect your store and list products across Google for free and with ads.
1In the EEA and Switzerland, Merchant Center and Performance Max Campaigns can both be used with any Comparison Shopping Service (CSS) you work with. The ads will show on general search results pages and on any other surfaces the CSS has opted in to.

---
Reach more shoppers with a Performance Max campaign 
Performance Max campaigns feature paid ads that help you reach more shoppers across Google properties, including YouTube, Gmail, Search, and the Google Display Network. Built for e-commerce, your ads are automatically created based on products synced to your Google Merchant Center, so you don't need to design ads.
Google's machine learning uses your product feed to create and show a variety of ads designed to reach the right shoppers at the right time. Your ads are continually optimized as the algorithm tests different combinations of the image and text assets you provide, then shows the most relevant ads, automatically.
Why use Performance Max?
Your best-performing ads are shown more often.
Automatic bidding takes the guesswork out of keyword strategy.
Seamless integration with third-party e-commerce platforms simplifies the lift.
To set up a Performance Max campaign, simply sync your products through Google Listings & Ads and set a daily budget. Google takes care of the rest, using a variety of real-time signals to optimize your campaign and choose the best time and place to display your products.
Performance Max campaigns use cost-per-click pricing, which means you only pay when customers click on your ad.
Learn more about Performance Max. View supported countries and currencies for Performance Max campaigns here.
---
Try Google Ads in WooCommerce and get up to $500* in ad credit

To help you get started with Google Ads, new Google Ads customers can get $500* in ad credit when they spend their first $500 on Google Ads within 60 days. Terms and conditions apply.
*Ad credit amounts vary by country and region. Full terms and conditions can be found here.
---
Reach multiple countries with one campaign
With Google Ads Multi-Country Advertising, it's now easier than ever to grow your business around the globe. Run a single campaign in as many countries as you'd like, all in one feed. Just select the countries you want to reach. It's that simple.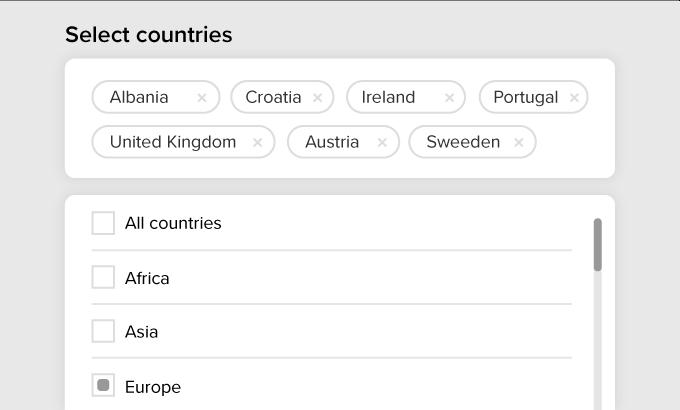 ---
Include offers and promotions in your product ads
Promote coupons and offers in your product ads. When you add promotions to products that you include in Performance Max campaigns, your shoppers see a "special offer" link (for example: get 15% off, free shipping, etc.). Including special offers and promos in your ads can help improve your click and conversion rate.
---
Feature your products for free on Google
Free listings are a powerful way to showcase your products across the Shopping tab, Search, Images, Lens, and more. Learn more about free listings. Automatically list your products for free on Google through Google Listings & Ads to help increase your visibility.
---
FAQ
What is Google Merchant Center?
The Google Merchant Center helps you sync your store and product data with Google and makes the information available for both free listings on the Shopping tab and Google Shopping Ads. That means everything about your stores and products is available to shoppers when they search on a Google property.
Which countries are available for Google Listings & Ads?
Learn more about supported countries for Google free listings here.
Learn more about supported countries and currencies for Performance Max Campaigns here.
Where will my products appear?
If you're selling in the US, then eligible free listings can appear in search results across Google Search, Google Images, and the Google Shopping tab. If you're selling outside the US, free listings will appear on the Shopping tab.
If you're running a Performance Max Campaign, your approved products can appear on Google Search, Google Maps, the Shopping tab, Gmail, Youtube, the Google Display Network, and Discover feed.
Will my deals and promotions display on Google?
To show your coupons and promotions on Google Shopping listings, make sure you're using the latest version of Google Listings & Ads (version 1.6+).  When you create or update a coupon in your WordPress dashboard under Marketing > Coupons, you'll see a Channel Visibility settings box on the right: select "Show coupon on Google" to enable it. Learn more about managing promotions for Google Listings & Ads. This is currently available in Australia, Canada, Germany, France, India, the United Kingdom, and the United States.
What are Performance Max Campaigns?
Performance Max Campaigns enable you to maximize your ad performance across Google's platforms. Whether your goal is to grow online sales, lead gen, or offline sales, these campaigns use the best of Google Ads automation, inventory, and formats to help drive the highest conversion and revenue performance possible. Learn more.
How much do Performance Max Campaigns cost?
Performance Max Campaigns are pay-per-click, meaning you only pay when someone clicks on your ads. You can customize your daily budget in Google Listings & Ads but we recommend starting off with the suggested minimum budget, and you can change this budget at any time.
Can I run both free listings and Performance Max Campaigns at the same time?
Yes, you can run both at the same time, and we recommend it! In the US, advertisers running free listings and ads together have seen an average of over 50% increase in clicks and over 100% increase in impressions on both free listings and ads on the Shopping tab. Your store is automatically opted into free listings automatically and you can choose to run a paid Performance Max Campaign.
What is Multi-Country Advertising?
Multi-Country Advertising enables you to create a single Google Ads campaign that targets multiple countries at once. Google Listings & Ads automatically populates eligible countries from your Google Merchant Center account into the plug-in ads campaign creation flow.
Can I enable Multi-Country Advertising on my existing campaigns?
If you created a campaign before this feature launched, you'll need to create a new campaign to enable Multi-Country Advertising and target new countries. Learn more.
How is my ads budget split between the different countries?
Google's smart technology helps identify the best performing targeted countries, so your ads can reach the right shoppers at the right time.
Which countries can I target?
You can only select the countries that you're targeting on Google Merchant Center. Your target countries must be eligible for both Google Merchant Center and Google Ads.
To allow your products to appear in all relevant locations, make sure you've correctly configured your shipping for countries where your products can be delivered. Keep in mind that shipping services can cover multiple countries. Learn more about multi-country shipping.