Breaking news: On 16 July, 2020, the Court of Justice of the European Union (CJEU) has ruled that any cloud services hosted in the US are incapable of complying with the GDPR and EU privacy laws.
In August 2016, the EU-US Privacy Shield framework came into effect, which "protects the fundamental rights of anyone in the EU whose personal data is transferred to the United States for commercial purposes. It allows the free transfer of data to companies that are certified in the US under the Privacy Shield." – European Commission website
However after today's CJEU ruling, this Privacy Shield framework became invalidated due to significant differences between EU and US privacy laws.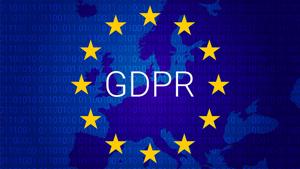 European privacy law activist Max Schrems  summarizes with "The Court clarified for a second time now that there is a clash between EU privacy law and US surveillance law. As the EU will not change its fundamental rights to please the NSA, the only way to overcome this clash is for the US to introduce solid privacy rights for all people – including foreigners. Surveillance reform thereby becomes crucial for the business interests of Silicon Valley." – noyb website
Today's ruling also continues to spark concern into the legitimacy of US privacy laws which doesn't fully protect people's personal data when hosted on cloud servers based in the US.
How will this affect you?
For any business operating a website in the EU or if you have traffic coming to your website from EU visitors, you need to know what data you're capturing and where this data is being stored.
Source: noyb website
With the CJEU invalidating the Privacy Shield framework, this further challenges the privacy standards of big software corporations like Google and Microsoft as they have servers located in the US while attracting customers from all over the world.
From our understanding, these corporations will now face on-going and heavy fines if they continue to process EU data on these US cloud servers.
How this affects Google Analytics users
If your website is using a tool like Google Analytics to track personal data, you must ask for consent from everyone who visits your website. If you don't, you could be liable to privacy law infringements and face being fined for not complying with the GDPR.
Consent needs to be:
Freely given (the user must have a choice to not give consent and be able to opt out at any time)
Informed (you need to disclose who is processing the data, what data is processed and how to opt out)
Specific (consent is only valid for the specific informed purpose)
Unambiguous (for example pre-ticked boxes or similar aren't allowed)
If users don't give you consent, you are not allowed to track them using Google Analytics or any other US based cloud solution.
For Matomo users
Matomo cloud servers are based in Germany so these rulings won't affect those who use Matomo.
Matomo On-Premise users choose the location of their data themselves. If the servers are located in the EU nothing changes. If the servers are located outside the EU and the website targets EU users and tracks personal data, then you need to assess whether you are required to ask for tracking consent.
If the data is stored inside the EU you can use Matomo without asking for any consent and you can continue tracking users even if they reject a consent screen which greatly increases the quality of your data.
This Website (manfredk.com) uses MATOMO (over Google Analytics. If you need MATOMO installed on YOUR Website please contact me.