Hotel Website Design-Some Tips!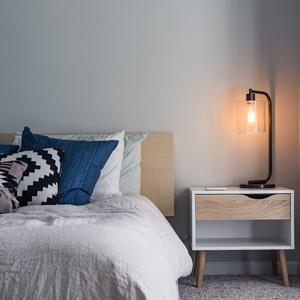 You do not need a Website because you are on Facebook, Booking.com or other Booking Engines? Read here why you still should have a Website to compliment your online presence.
Your online presence can make or break your business. With an interactive and user-friendly website, you can encourage your customers to book directly with you, ultimately increasing the number of reservations you receive on a regular basis. (and cutting third party costs as well)
Here's everything you need to know to perfect your hotel website design easily.
Tips to design or improve your hotel website
Include valuable content
Valuable content is absolutely essential, not only for your SEO but also to convince guests to book with you.
Be sure to:
Advertise your features and amenities (and don't forget to promote your free wifi).
Include testimonials and guest reviews.
Link your website to your social media profiles.
Design a local guide that introduces site visitors to your destination. This will improve both the functionality of your site and the user experience.
Regularly update your website with new blogs, guides and other fresh content.
Include an interactive map as well as information about the local area, so your website is a useful local resource for travelers to refer to.
Make sure your site speed is up to par
You only have a matter of seconds to capture the attention of even the most motivated travelers, and if your site is loading too slowly they will simply abandon ship. Your site speed also impacts your SEO ranking, so it's critical that you prioritize this aspect of your website. A good first step is to reduce the file size of your images. The bottom line is, your web visitors aren't going to wait around for you.
Your site needs to be quick and effective — and if it takes more than three seconds to load, odds are your potential customers will ditch your site in favor of a quicker option.
In many cases, this will impact your direct bookings because users will leave your site in order to go to the quick-loading OTA (online travel agency) page that has a tonne of information about local hotels.
Optimize your website for mobile use
More and more travelers are using their mobile devices to research their upcoming trips. You need a website that will automatically adapt to the screen size of the individual user. In addition, a mobile-friendly website will help you receive high rankings on the most powerful search engines.
Every year, the number of travelers who book their arrangements on mobile devices rises exponentially. Your website not only needs to be easy to navigate on any type of mobile device, but it also needs to accept mobile bookings. The best way to do all of this is to create a hotel website with a responsive web design.
The website functionality of your hotel website will have a direct impact on the number of bookings that you receive at your property. Today's travelers are heavily dependent upon technology when it comes to planning and booking their upcoming trips.
Enable instant online booking
This is arguably one of the most important elements of your hotel website.
When you make it easy for your customers to book their rooms, they are more likely to complete their reservation immediately. With instant online booking, you will minimize booking abandonment and increase customer satisfaction.
Of course, in order to accept direct bookings, you need to integrate an online booking engine with your existing website. If your hotel's website does not partner with a PCI (Payment Cards Industry) compliant booking engine, guests could feel uncomfortable sharing their credit card details and in turn a large proportion will not follow through with the booking process. Also, a quarter of web users abandon travel bookings if their local currency isn't supported. If you want to make life easy for international travelers, you should allow them to see your room rates in their currency.
Pay attention to your images and videos
Creating a great visual experience on your website requires you to strike a delicate balance between beauty, information and overload. High-resolution photographs are necessary, as guests want proof of the experience that they will enjoy at your hotel.
Photos of guests enjoying your gardens or relaxing in your guest rooms will be more convincing. However, large images that slow down your site speed or startling videos with noise that play automatically can actually deter guests from both your website and your B&B.
Be consistent in your brand identity
Promoting your brand is necessary to attract your target market demographic, but you need to remember to personalize your brand identity as well. Don't be afraid to share your story and get personal.
Many hotel guests want to know more about the history of the property and the background of the owner, as this enhances the authentic and intimate experience they are craving for their upcoming stay. Social media is also a great place to tell people more about your business so promote your pages as much as possible.
Creating a hotel website design strategy that drives bookings
Your website design can really help to deliver meaningful results to your business. If you get it right, it becomes a huge part of your overall strategy.
Here's how to gain more direct bookings through your hotel website:
1. Simplify the online booking process
Your website visitors are not going to want to search the page endlessly to figure out how to book a room at your hotel, and they certainly aren't going to want to spend more than a couple of minutes finalizing their reservation.
The first step towards optimizing your website and improving your direct booking conversion rate is to use an online booking system that includes simple forms and prominent 'Book Now' buttons. You should have a booking button on every prominent page of your website.
2. Prioritize visual elements
Your room descriptions and list of amenities will help your guests learn a little bit more about your hotel, but it's the visual proof that will motivate them to book directly with you.
High-resolution photographs are a must. Consider creating a slideshow as a way to engage with your target market segment and show off your property.
Don't forget about the power of video, and make sure you update and refresh your visual elements on a regular basis.
3. Transform your website into a local resource
Your website visitors will be more compelled to stay on your page if it offers them valuable and accurate information. Instead of simply being a place where people can learn about your property, design your website to be a local travel guide as well.
Your guests will appreciate having easy access to information about local dining, shopping, attractions and events.
4. Create landing pages with creative calls-to-action
Additional landing pages will help increase your online visibility, but each landing page needs to be both unique and informative. Switch up the calls-to-action as well. Don't always say 'Book your room now!' Instead, try other phrases such as 'Stay with us during your next visit' or 'Choose your room now'.
5. Implement a responsive web design
A responsive website design is critical to staying relevant in today's travel industry. Your website needs to be functional for both desktop and mobile users. Not only will a responsive website design be more appealing to your guests, but it will help you maintain your ranking on the search engine results page.
It's also important that you align your website design with the customer journey.
Here's what you can do on your site at those sensitive stages of the booking journey:
During the research phase
Incorporate high-resolution images. Photographs are incredibly important during the research phase, as travelers rely heavily on visual proof of their upcoming experience. They want to see pictures of guests enjoying themselves on your properties, as well as photographs of all the details throughout your hotel. Even on a mobile device, guests are likely to scroll through your photo galleries.
Describe your properties, facilities and rooms. Descriptions provide the additional information that guests need to complete their research. Keep descriptions as short as possible, while offering the most important information about each space on your property.
Prioritize easy website navigation. Guests are particularly interested in having easy website navigation on their mobile devices. Scrolling is easier on a smartphone or tablet than it is on a desktop, and longer home pages might be necessary rather than having multiple landing pages. Be sure that your site will adapt automatically to mobile devices.
Offer social proof. If you've earned any awards or certifications from social networking sites, be sure to show them off on your website. This adds credibility to your brand and will certainly impress your future guests. You also may want to incorporate reviews or testimonials from past guests in order to offer an objective perspective to those who are considering booking a room at your property.
During the booking process
Maintain PCI Compliance. PCI Compliance is a set of security standards that should be maintained by all types of businesses that accept credit card transactions. Promoting the fact that your hotel maintains PCI Compliance standards will provide your guests with the confidence they need to book with you, knowing that you will keep your most trusted information secure.
Implement an online booking engine. Once guests have finalized their decision, they may want to book directly through your website. With an online booking engine in place, you can accept bookings on both mobile and desktop devices. Creating a mobile-friendly website that actually lives up to the expectations of your guests doesn't have to be difficult.
Hotel website design mistakes and how to avoid them
Obviously, you want things to be as easy as possible for visitors to your website to find relevant information and complete bookings. Not following best practice design can severely hamper your conversions.
Here's a list of the top five mistakes you could fall victim to, and the ways that you can avoid making them on your website:
1. Phone number is too hard to find
You need to make it as easy as possible for guests to contact you.
It's a digital age, but guests still need to be able to contact you in the way that they prefer.
For example, many hoteliers bury their phone number in the footer of their website. This requires guests to scroll and search for a number if they need it. Sometimes, it's too difficult to find so they give up and move on to a different hotel.
Instead of burying the number, you should prominently display it on your website. The top right-hand corner is the ideal location for your phone number.
2. Taglines are meaningless
Most guests are looking for simple answers during their online booking journey. They want to know where you are, who you are and what you offer.
You only have a few precious seconds to capture the attention of your guests. It might be tempting to use flowery, descriptive language in your taglines such as "pure bliss island getaway in the tropics." This sounds nice, but it doesn't provide any real information.
Instead, opt for a more powerful tagline, such as "award-winning couples retreat in Bali." A specific location is necessary to attract the right target audience.
3. You send people away from your site
You want to make your website sticky — which means that you don't want to have a high bounce rate. (A bounce rate is the rate of visitors exiting your website after only viewing one page and not taking any action on that page.)
You want your guests to spend time browsing your website. The best way to do this is to encourage engagement and provide opportunities for exploration on your hotel website.
While it might be tempting to include plenty of links to your social networking pages, this simply encourages your guests to click off of your website where they can quickly become distracted by the vast expanses of social media.
Rather, embed tweets, Instagram posts and TripAdvisor reviews right on your website. Give them all of the information they need in one useful location.
4. YouTube videos are embedded poorly
The way that your YouTube or other videos (if you don't use videos – start now!) are embedded into your website will directly affect the amount of time that people spend on your site.
Use the settings available on YouTube in order to keep the attention focused on your videos and your bed and breakfast.
For example, there's a box near the YouTube embed code that says "Show Suggested Videos When Video Finishes." If you don't uncheck this box, YouTube might automatically suggest videos from your competitors in the local area, inadvertently directing your customers to other options for their stay. Uncheck this box before you pull the embed code for your website.
Also, offer full-screen viewing from your website. Some users may click off your site in order to see the video in full-screen if this option is not available.
5. The booking process is cumbersome and difficult
You need to integrate your booking engine with your website, and the booking process needs to be simple and seamless. This is the first experience that your guests will have with your property, so it's critical that you make a good first impression!
It may seem like the easiest way to collect data on possible guests is to offer a booking inquiry form, which requires your guests to fill out a contact information form in order to get more information about your availability.
But this requires you to put in a significant amount of time and effort in the hopes of reaching that guest again and finalizing their booking, leaving you at risk of losing potential customers or overbooking your rooms. Instead, invest in an automated booking engine that allows guests to self-serve at check out, viewing their availability options and rates.
More best practice tips for your hotel website
Nurture your brand
Whether you have one or 20 rooms, enhancing your brand's image on your website is a powerful way to showcase your identity, encourage trust, and increase direct bookings.
Create content that represents your brand by providing information about local attractions and businesses, connecting your social media accounts, and posting reviews from sites like TripAdvisor or Yelp. This will show your customers that you are trustworthy and are a validated business within the industry.
Focus on SEO
You can boost your website's relevance to search engines by using correct keywords in your website's copy, image descriptions, page descriptions and web page title.
By using geo-targeted keywords like "Larnaca B&B", and amenity or niche keywords like "pet-friendly B&B", you will have a higher page rank in search results prompting more page views.
Stunning imagery
Without high resolution images of your property on the home page and throughout your website, it will be difficult to sell your rooms online. Plus points if you have some kind of virtual video tour as well.
Provide an easy path to booking
If it takes more than three seconds for guests to find your 'book now' button after landing on your home page, you're in trouble! Many guests learn about your property from online review sites and simply head to your website to make a direct booking. This is called 'the billboard effect'. Make it as easy for them to book with you as possible.
Hotel website design inspiration
Although you don't have access to the budget that large hotels have, you can still be an ace at online marketing and use it to promote your small hotel.
There are a lot of factors that your bed and breakfast website design can be informed by.
Some tips and inspiration you might find useful include:
Understand why people would choose you
Guests of small hotels have different motivations than those who would rather go with large hotels. In essence, you're marketing to a different audience.
Figure out:
Who your ideal guest is (demographics)
What your advantages are
How you differ from your competition
Which rooms and services got the best and worst feedback
What your weaknesses are
What your vision is
You should think about what it is that motivates travelers to book with your hotel. Then, create a campaign for each of your property's strengths.
If it's location…
Inform your guests about any and every event in your area, through your website as well as via automated emails that you can set up in your all-in-one booking management solution.
Have a "things to do" section on your website. Indicate how close your hotel is to the action, and how they can get to the events, tours, and attractions that you mention.
Organize regular events and packages to attract guests. For example, if you are a pet-friendly inn, organize monthly dog shows or dog agility competitions.
If it's interior design, architecture, or art…
Promote exhibitions for local artists.
Invite well known bloggers who specialize in either design, architecture, or art.
Promote your property as a venue for photo shoots and independent movies.
If it's a service you offer…
Start a blog about service and hospitality.
Offer training to those in the industry.
Have staff post tips on customer service to your blog and social media feeds.
Don't try to compete with large hotel chains, because you're targeting different audiences. The advantage that you have is that you are in a better place to give your guests a small, personal experience, so play on that.
Another tactic to consider is blogging. Here are some ideas of what to blog about:
Show your passion and excitement for your destination and the work you do. It will inspire people to come visit.
Show the people behind your business to give it a personality – i.e. your staff.
Address frequently asked questions.
Share customer stories (preferably with accompanying photos & videos).
Even though you may not have a large base of subscribers, it's good for your online visibility. Frequent posts tell search engines that there are new reasons to visit your site, because you update it so frequently. Remember to integrate specific keywords into your content.
Best hotel websites: What do they have in common?
The best hotel websites get all the basics right and make sure their potential guests never have a reason to leave the site because of frustration caused by a negative experience.
To have a website that really converts, it needs to look beautiful, inform visitors, and operate without technical hiccups.
Here are seven things that the best hotel websites have in common.
1. Contact information front and center
Guests expect to find the contact information in the website footer or top right corner. If you've tucked your hotel phone number on the website body, guests may overlook it. Since some guests prefer to book on the phone, or may have questions before booking, it's in your best interests if they find the phone number quickly.
2. Geo-targeted keywords
By focusing on the right keywords, you'll attract guests looking to stay in your area. Use geo-targeted keywords, like "Paphos B&B" or "boutique hotel in Paphos," to increase your website's relevance to search engines. This translates to a higher page rank in search results, more page views, and increased bookings. Use these keywords in your website copy, image descriptions, page descriptions, and web page titles.
3. Added keywords for amenities or niche packages
Does your hotel have honeymoon packages or a business center? Do you cater to couples, or are you eco friendly? Each of these niches represents SEO keywords to target in website copy, page titles, and more. Sprinkle phrases like "eco-friendly bed and breakfast" or "green B&B" in web copy. Write blog posts showcasing your niche amenities, like your fair-trade coffee. The more you use these keywords, the better you'll perform within your niche.
4. An automated booking engine
Integrating an online booking engine into your website is a must to increase online bookings, but it often leads to difficulty on the user's side. Today's guest wants to book their own room using a booking engine, rather than sending an email inquiry and waiting to hear from you. Use an automated, seamless booking engine to give guests a great impression.
5. Photos of all rooms and amenities
Photos set guest expectations for their stay, and in the digital age, they're required. If you only have a photo of your top-of-the-line room, guests may be disappointed in their mid-range room. B&Bs can easily post photos of every room, perhaps allowing guests to select their preferred room. Small hotels can post a range of room photos to mitigate guest expectations. While you're showcasing room photos, don't forget to post pictures of your grounds, any common areas, and amenities.
6. High page speed
If your web page loads slowly, users will click away. Optimize images, so they don't slow your page load time. If you're relying on an old website builder or content management system, update to something modern to stop losing customers.
7. Social proof
Are you a top-booked property on TripAdvisor or do people love you on Yelp? Post badges from these websites to boost consumer confidence prior to booking.
As you adopt these best practices, you'll see increased traffic and direct bookings. It may not happen overnight, but keep applying these strategies to see success.
Hotel website builders: Things to consider
Nowadays, your website is a shopfront. User experience is everything. A well designed website can portray the standards, and even values, of your hotel. This doesn't necessarily begin or end with the way that you've designed your website. It also extends to site content, such as photos and video.
A few specific points you could use to make your site even better from a user-experience perspective:
Make your navigation simple
Guide customers through booking process
Make sure your website booking engine is a one or two-click booking process
Monitor and adjust your website
If you can master all this, you'll have friction less booking and avoid the loss of a potential guest.
Far too many small hotel operators spend thousands of euros per year hiring professional website design firms to implement a website and make small, subtle changes when needed.
The fact of the matter is, you can do many of those changes yourself — if you have a website builder.
It's tricky to build a website on your own, particularly if you are not an expert in the web design industry. You already have enough on your plate when it comes to operating your hotel on a daily basis – so it's unlikely that you have the time and energy available to design your own website. Beyond that, if you aren't skilled at web design, you may not be able to create the type of website necessary to succeed in today's online-driven travel industry.
It also takes a long time to edit your website if you don't have a simple website builder available that allows you to easily make your own changes. Instead of wasting hours deciphering complex website code, or waiting days and weeks for your professional web design firm to make a very simple change, you could invest in a website builder that allows you to quickly and easily make your own changes when needed.
A website builder is a system that allows the average user to create a website in a matter of moments. There are templates to choose from as well as a variety of ways to customize the site.
What should you look for in a website builder for your small hotel?
Choose a website builder that is affordable. Many free website builders are available, such as WordPress.
Select a website builder that understands your industry. Instead of opting for a generic website builder that applies to any type of website, find one that is specifically for hotel websites.
This ensures that you have access to the features and tools you need to build an optimized website for your niche industry and target audience.
Look for a website builder with plenty of options, so you can choose from a variety of customizable templates, and be able to create the pages that work best for your small hotel.
Your small hotel's web design should reflect your brand identity and your business goals, so it's necessary to have a website builder that allows you to showcase what is unique about your property.
Need Help or Advice for any of the above? Please get in touch for a chat.